Citytv unveils fall premiere dates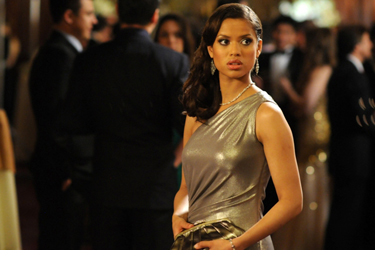 We don't know what The Event is, but we do know that it will debut Monday, Sept. 20 on Citytv at 9 p.m. ET.
The new and much-hyped hour-long drama (featuring a Lost-style mystery plot) kicks off a week of premieres for the Rogers-owned channel, which will also debut the first of its two Jerry Bruckheimer pickups that night with The Chase. The drama, about a pretty U.S. Marshall with a knack for catching bad guys, starts its season in simulcast with NBC in the 10 p.m. timeslot.
The second season of Parenthood will make its start on Tuesday, Sept. 14 at 10 p.m., and The Biggest Loser makes its return to Citytv on Tuesday, Sept. 21 at 8 p.m.
On Wednesday, Sept. 22, the new hour-long spy dramedy Undercovers (above), from Alias creator J.J. Abrams, premieres in the 8 p.m. timeslot, followed by the debut of second seasons of Modern Family and Cougar Town. At 10 p.m., the second of the Bruckheimer dramas unfolds with The Whole Truth, a legal drama starring Rob Morrow (Numb3rs).
The new programming continues to roll out on Thursday, Sept. 23, with new seasons of Community and 30 Rock in the traditionally comedy-heavy 8 p.m. to 9 p.m. slot, followed by season three of J.J. Abrams' Fringe, a new addition to the Citytv lineup this year, and season two of Law & Order: UK.
From Friday, Sept. 24 to Sunday, Sept. 26, a roster of returning programming will debut on the channel, including season eight of Hell's Kitchen on Sept. 24 at 8 p.m.
From Media in Canada