Villeneuve readies for Venice Days
Director's Incendies will premiere at seventh edition of festival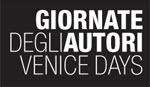 Quebec director Denis Villeneuve's film adaptation of Wajdi Mouawad's renowned play Incendies will have its world premiere at the seventh edition of Venice Days, a parallel section of the Venice International Film Festival.
The film is one of only 12 features in the Venice Days selection and the only entry from Canada.
'We are delighted. The film promises to have an excellent international career,' producer Luc Déry (micro_scope) told Playback Daily.
Written and directed by Villeneuve (Polytechnique) the film was adapted from the critically acclaimed stage play by Canadian playwright Wajdi Mouawad, current artistic director of the French Theatre at the National Arts Centre in Ottawa. The story follows twins Jeanne and Simon are stunned by their mother's last wishes – to hand-deliver letters to the Lebanese father they thought dead and to the brother they never knew existed. In carrying out this final request, they piece together their mother's story defined against the backdrop of war in Lebanon.
The film features Maxim Gaudette (Polytechnique), Mélissa Désormeaux-Poulin (Dédé, à travers les brumes) Rémy Girard and Belgian actress Lubna Azabal, who starred in Palestinien film Paradise Now.
While Villeneuve has expressed his disappointment that the film wasn`t accepted at the Cannes Film Festival, Déry says it allowed the production team to complete the film without the stress of getting it ready for May. 'We would of course have made the deadline, but the fact that it didn`t get in meant that we could take the time to finish it properly.'
Canadian films previously presented at Venice Days include C.R.A.Z.Y. (2005) by Jean-Marc Vallée and Continental, A Film Without Guns (Continental, un film sans fusil, 2007) by Stéphane Lafleur.
The 67th Venice International Film Festival, taking place on September 1 to September 11, 2010.