Yahoo!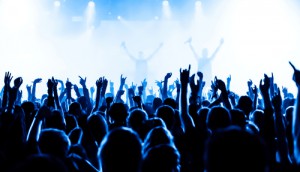 Top five new media matchups
How these 10 companies are using strategic partnerships to create scale, buzz and reach in today's fragmented mediascape.
Stream wrap-up: The online content strategies that shined
The question of whether content creators should diversify or put themselves at the mercy of YouTube dominated debate at the world's first internet TV market and conference in Santa Monica.
Case study: Yahoo!'s Burning Love as breakout online drama
The spoof of TV dating competition shows grabbed over 11 million views during its first season before jumping to the E! network.
Morgan Spurlock on becoming a major web series player
The Super Size Me star (pictured) says content creators need to find multiple platforms for their product to survive and thrive in today's fast-changing media landscape.
Stream13: Top content creators on success in internet TV
Digital technology has broadcast and broadband players coming together in a delicate dance to produce interchangeable original series for a cross-platform audience (Vuguru's Larry Tanz pictured).
Yahoo! Canada Screen looks to expand Canuck partnerships
Head of media network Dan Unger tells Playback that the company is looking to acquire and create original content that's "localized for the Canadian experience."