White Pine Pictures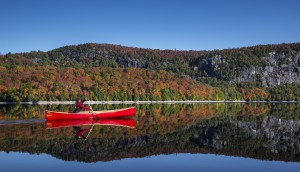 Trio of Canadian docs added to VIFF
White Pine Pictures' Painted Land: In Search of the Group of Seven (pictured) has been added to the festival's lineup, along with two Canadian copros. TVO pulls out of Wynne doc, demands refund
A public statement from the pubcaster today said it has terminated its agreement with White Pine Pictures for the production of the documentary Politics of Power.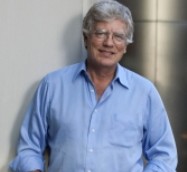 White Pine, STV Productions partner on Wire Men limited series
Peter Raymont's Canada-U.K. coproduction is being shopped in Cannes by U.K. coproducer and distributor Power. (Raymont pictured.) White Pine preps 'Politics of Power' for TVO, schools
Peter Raymont says he hopes this documentary will have the same legs his 1978 doc, The Art of the Possible, did in the educational system. (Pictured L to R: Roxana Spicer, Ontario Premiere Kathleen Wynne and Peter Raymont)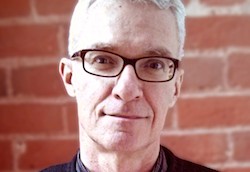 White Pine hires new head of factual development
The Toronto-based producer has hired Andrew Munger (pictured) to helm its factual division, and hired two new execs on the business side.
CBC developing possible third season for Cracked (Exclusive)
The pubcaster has ordered further development as well for Murdoch Mysteries, Republic of Doyle, Arctic Air, Mr. D and The Ron James Show.
MIPCOM13: Cracked cast in Cannes pays off with European sales
German distributor Beta Film racks up more sales for White Pine Pictures' cop drama on CBC.
BetaFilm closing in on European deals for Cracked cop drama
White Pine Pictures says the international distributor of the CBC drama is in final negotiations on a German pay TV deal.
Second season shoot for Cracked gets new showrunner
Bruce Smith will stickhandle the sophomore season for the CBC drama, which also sees Brooke Nevin (pictured) replace Stefanie von Pfetten in the lead role opposite David Sutcliffe.
ReelzChannel buys Cracked drama for U.S. market
The sale of the White Pine Pictures police procedural follows a promotional push at MIPCOM for the Canadian import.
PVR usage grows Cracked debut episode audience
One show, many audiences: The CBC cop drama adds to the industry debate that has broadcasters urging a look beyond overnight ratings to the audience impact of PVRs, online streaming and VOD usage.
CBC Cracked drama sold to Canal Plus in France
The French TV deal is expected to open the way to an American broadcast sale as the international roll-out of the homegrown drama picks up pace.