Vinay Virmani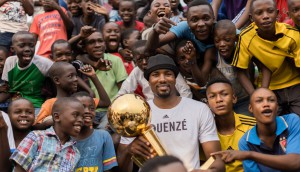 Bell Media inks partnership with Uninterrupted Canada
Uninterrupted execs Scott Moore and Vinay Virmani discuss the strategy to work with an exclusive partner with multiplatform capabilities to roll out its diverse content slate.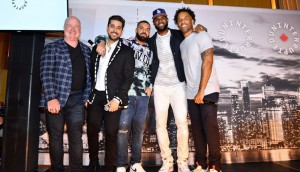 Uninterrupted to build on Canada's growing sports obsession
Chief content officer Vinay Virmani shares the digital sports brand's content strategy and its plans to mentor young local filmmakers.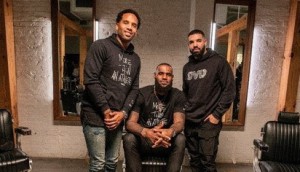 LeBron James, Drake bring Uninterrupted to Canada
The digital sports brand will be led by former Sportsnet president Scott Moore alongside producer Vinay Virmani.
First Take Entertainment takes a slice of Little Italy
eOne is set to handle domestic distribution on the Donald Petrie-directed rom-com about a couple whose romance is complicated by their parent's competing pizza restaurants.
NCFD 150 launches Canada-wide promo campaign
In addition to TV spots directed by famous Canadians, several large-screen installations showing clips of Canadian films will appear in cities across the country.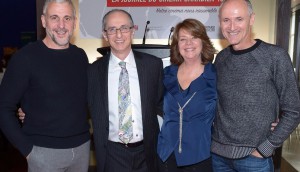 NCFD receives major government investment
With $3 million in provincial and federal funding, the 2017 event is poised to be the biggest single-day film fest ever held, according to event organizers.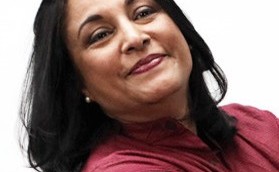 First Take Entertainment options The Hero's Walk
The production company has acquired the film rights to Anita Rau Badami's 2000 novel. (Badami pictured.)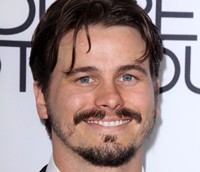 Cameras roll on Andrew Currie's The Steps
Jason Ritter (pictured), Emmanuelle Chriqui, James Brolin and Christine Lahti are toplining the Canadian indie film, now shooting in Parry Sound, ON.
Jeff Sackman acquires world rights to Dr. Cabbie
His TAJJ Media becomes the international sales agent for the Canadian theatrical comedy now shooting in Toronto.
Jean-Francois Pouliot directs Dr. Cabbie
Vinay Virmani, Adrianne Palicki and Kunal Nayyar top-line the Canadian indie now shooting in Toronto.