Toronto International Film Festival
TIFF releases top 10 festival features of 2013
The titles, including the latest work by Denis Villeneuve, Louise Archambault and Michael Dowse, will screen at Bell Lightbox in January.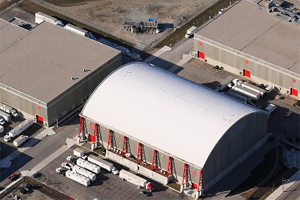 Lindsay Mackay film to pilot Pinewood filmmaker initiative
The director's coming-of-age drama is the first to shoot on a sound stage at Pinewood after tapping financing from the OMDC Film Fund.
TIFF announces five-year strategic plan
The organization will focus on becoming a global centre for film culture, highlighting four key priorities as part of its vision.
Studio Film Group acquires Canadian rights to Qissa
The Punjabi-language feature written and directed by Anup Singh won the NETPAC Award for best Asian film at this year's TIFF.
Lisa de Wilde to chair TIFF board
The TVO CEO (pictured) becomes the organization's first female chair, while StrategyCorp chairman David MacNaughton joins the board of directors.
TIFF13 Reel Reviews: The festival wrap
Does TIFF13 mark the beginning of a Canadian star system? Film writer and critic Thom Ernst culminates his Playback festival coverage with an essay on Canada's red carpet moment.
TIFF13: Zweig remembers the 'Funny'
A feature interview with filmmaker Alan Zweig (pictured), whose doc When Jews Were Funny was the surprise winner of the Best Canadian Feature prize at the 2013 Toronto International Film Festival.
TIFF deals inked for The Husband
A71 Entertainment plans a domestic theatrical release for the Bruce McDonald-directed feature from Phenomenal Films and Scythia Films, while XYZ Films and The Little Film Company picked up U.S. and international rights, respectively.
When Jews Were Funny named best Canadian feature at TIFF
Alan Zweig's documentary, which probes the origins of Jewish comedy, earned a $30,000 prize.
TIFF 13: Alanis Obomsawin on Hi-Ho Mistahey!
The First Nations director (pictured) discusses the making of her latest documentary, which examines the lack of educational resources available on Canadian reserves.