Toronto International Film Festival

FILM
The Canadian distributor emerges from TIFF with the Harmony Korine indie (pictured) and two more titles, Alexandre Aja's Horns and David Grovic's Motel, on its domestic release slate.

FILM
Distributor Mongrel Media has acquired all Canadian rights for Liz Garbus's TIFF hit Love, Marilyn (pictured), after being wowed by the doc during the Toronto festival.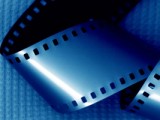 FILM
Winnipeg's Sean Garrity says getting the "official-selection-Toronto-wreath" can boost a film's sales and audience appeal.

FILM
"I'm kind of glad it was 11 years later. I would have been a complete wreck," Dawson told Playback after the trophy-giving.

FILM
The U.S. distribution deal comes as the the James Cromwell-starrer debuted at the Toronto International Film Festival.

FILM
GAMING
INTERACTIVE
In the second installment of a two-part Q&A, programmers Shane Smith and Nicholas Pagee talk about the future of interactive cinema and opps for Canadian creators.

FILM
In the final Q&A in our series, associate director of Canadian programming Steve Gravestock talks about buyer interest in Canadian films and themes in this year's lineup.

NEWS
The draw of Hollywood A-list actors and international financing has the Quebec director looking to possibly make a movie in Toronto or stateside (Briand's Liverpool pictured).

FILM
Home Again (pictured) director Sudz Sutherland and War Witch director Kim Nguyen say audiences are increasingly interested in stories from beyond Canadian borders.