Toronto International Film Festival

FILM
TIFF artistic director Cameron Bailey and international programmer Dimitri Eipides said in a conference call the 10 yet-to-be-selected films will be contemporary works.

FILM
And BFIdeas Productions has inked a deal with U.S. distributor Women Make Movies to release its Canadian female soldier documentary Sisters in Arms south of the border (How to Make Money pictured).

FILM
The credit comes ahead of the U.S. release of the Quebec director's third film (pictured) in the U.S. market by Breaking Glass Pictures.

FILM
Selected by a panel of industry professionals, the films, including Cosmopolis, Goon (pictured) and Stories We Tell will screen Jan. 4 to 13 at the TIFF Bell Lightbox in Toronto.

FILM
The indie distributor will release Spain's contender for the best foreign language film category at the upcoming Academy Awards.

FILM
Next year's festival will take place from Sept. 5 to Sept. 15, 2013.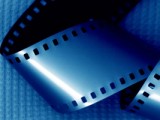 FILM
Toronto has long been a gateway into the U.S. market. Now that means a possible signing with a Los Angeles talent agency.

FILM
The Canadian distributor plans an early 2013 release for the thriller that bowed in Venice and was close to a deal with IFC Films in Toronto.

FILM
Here's a wrap-up of all of the key documentary news from the event's 11 days, from the red carpets and parties, to the directors and the deal-making.

FILM
TIFF senior manager of sales and industry office Justin Cutler (pictured) analyzes the 30% increase in sales stateside and how films with the "DIY" approach like Much Ado About Nothing were an audience hit.