The Hunger Games: Catching Fire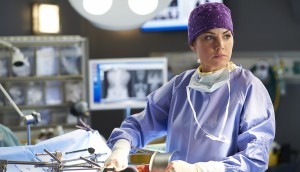 Entertainment One reports film and TV growth
The Canadian-based distributor said it expects full-year earnings to be ahead of management expectations. (Saving Hope, distributed by Entertainment One, pictured)
Hunger Games: Catching Fire feeds profit line at Lionsgate
The Vancouver-based mini-studio more than doubled its third quarter earnings and posted record quarterly revenue.
Lionsgate grossed $2.25B in global box office in 2013
DEC 23 – Movie hits like The Hunger Games: Catching Fire and Now You See Me from Summit Entertainment propelled the Canadian-based mini-studio during the latest calendar year.
Lionsgate to launch Hunger Games: Catching Fire in London
The Canadian mini-studio will hold a world premiere on Nov. 11, ahead of a Nov. 22 wide release of the teen tentpole that will go day-and-date in virtually every world territory.