TV

Co-founders David Paperny (pictured) and Audrey Mehler and EVP Cal Shumiatcher will remain with the Yukon Gold producer.

TV

In-house production is hit hardest by the cuts, with series from Much, M3, MTV, Space and CTV/E! affected.

FILM

eOne's Carrie Wolfe and the City of Toronto's Randy McLean tell Playback how the city got involved in marketing the Toronto-shot film.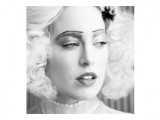 PEOPLE/COMPANIES
One of the lead characters on Rookie Blue, greenlit for a second season just weeks after its debut, she's also up for her turn as Marilyn Monroe in History Channel's The Kennedys

PEOPLE/COMPANIES
There was a moment while playing Rookie Blue character Andy McNally when Missy Peregrym had to ask herself, "Why am I saying her lines in real life?"

PEOPLE/COMPANIES
Just wrapped a stage run of one-woman play The Syringa Tree, earned a Canadian Comedy Award nod with her troupe General Fools and currently in development on her series inSAYSHAble, co-created with Minds Eye Entertainment for Citytv.

NEWS
Discovered on CBC's Triple Sensation, Mac has landed guest spots on Flashpoint and Unnatural History as well as snagging a cast spot on Shaftesbury's Baxter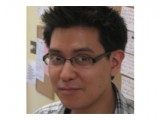 PEOPLE/COMPANIES
Writing professionally for two years, Higgs has snagged gigs with Marvel Comics, animated series and Republic of Doyle. Now he's working on a slew of new film and TV projects.

PEOPLE/COMPANIES
Recently snagged the leading role in Unnatural History, auditioned for the new Spider-Man film, The Social Network, and the new Taylor Lautner film Abduction.

PEOPLE/COMPANIES
Though a long-time employee of the National Film Board, Din has been delving more into the production side of the film world recently, with two major projects already under her belt.

PEOPLE/COMPANIES
Garnered his first Academy Award nomination for editing District 9. Just wrapped The Whistleblower (named as a TIFF Special Presentation), and waiting for upcoming partnership with D9 writer/director Neill Blomkamp.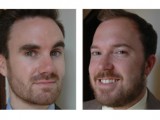 PEOPLE/COMPANIES
This writing duo collectively spent years on Degrassi, along with other youth-oriented Canuck series, and are now in development with a number of prodcos and other industry folks for their own original projects.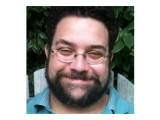 PEOPLE/COMPANIES
Snagged a Canadian Screenwriting award for his work on season one of Flashpoint then landed writing gigs on Shattered and the red-hot Rookie Blue.