Playback's Independent Production Survey for the 2013 calendar year is back: fill out your company's information here

TV

"Honestly, it's really hard. I've been looking at this particular timing for over a year. You know when something feels right. So it's now," Wilson tells Playback.

INTERACTIVETVWEB

Our spring issue is packed to the pixels with profiles and features on the digital media landscape in Canada today.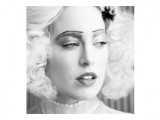 PEOPLE/COMPANIES
One of the lead characters on Rookie Blue, greenlit for a second season just weeks after its debut, she's also up for her turn as Marilyn Monroe in History Channel's The Kennedys

PEOPLE/COMPANIES
There was a moment while playing Rookie Blue character Andy McNally when Missy Peregrym had to ask herself, "Why am I saying her lines in real life?"

PEOPLE/COMPANIES
Just wrapped a stage run of one-woman play The Syringa Tree, earned a Canadian Comedy Award nod with her troupe General Fools and currently in development on her series inSAYSHAble, co-created with Minds Eye Entertainment for Citytv.

NEWS
Discovered on CBC's Triple Sensation, Mac has landed guest spots on Flashpoint and Unnatural History as well as snagging a cast spot on Shaftesbury's Baxter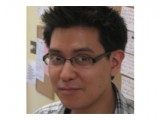 PEOPLE/COMPANIES
Writing professionally for two years, Higgs has snagged gigs with Marvel Comics, animated series and Republic of Doyle. Now he's working on a slew of new film and TV projects.

PEOPLE/COMPANIES
Recently snagged the leading role in Unnatural History, auditioned for the new Spider-Man film, The Social Network, and the new Taylor Lautner film Abduction.

PEOPLE/COMPANIES
Though a long-time employee of the National Film Board, Din has been delving more into the production side of the film world recently, with two major projects already under her belt.

PEOPLE/COMPANIES
Garnered his first Academy Award nomination for editing District 9. Just wrapped The Whistleblower (named as a TIFF Special Presentation), and waiting for upcoming partnership with D9 writer/director Neill Blomkamp.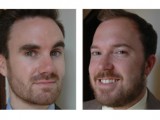 PEOPLE/COMPANIES
This writing duo collectively spent years on Degrassi, along with other youth-oriented Canuck series, and are now in development with a number of prodcos and other industry folks for their own original projects.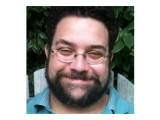 PEOPLE/COMPANIES
Snagged a Canadian Screenwriting award for his work on season one of Flashpoint then landed writing gigs on Shattered and the red-hot Rookie Blue.