Syfy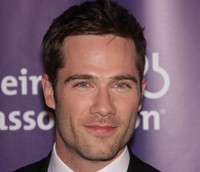 Space sets main cast for Killjoys
British actor Hannah John-Kamen lands the lead role of Dutch, with Canadian actors Aaron Ashmore and Luke Macfarlane (pictured) also set to appear in the series.
Syfy's Ascension starts shooting in Montreal
The Tricia Helfer-starrer bound for the U.S. cable channel follows the acquisition of Canadian-made series like Bitten, Haven, Lost Girl and Continuum. (Helfer pictured)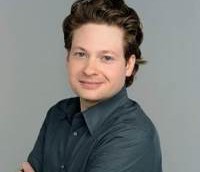 Programming profile: Syfy's Chris Regina
From our print issue: Syfy's SVP of programming and acquisitions breaks down the channel's programming strategy for Playback.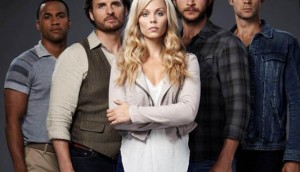 Syfy orders second season of Bitten
The U.S. deal comes a week after Space renewed the female werewolf drama for a sophomore season of 10 new episodes.
Syfy boards Killjoys as U.S. broadcaster
The 10-episode series from Lost Girl creator Michelle Lovretta (pictured) will start production in Toronto this August.
Showcase renews Lost Girl for fifth season, Syfy undecided
The cameras will roll on another 13 episodes of the sci-fi series in the spring, ahead of a fall 2014 debut for the fifth season.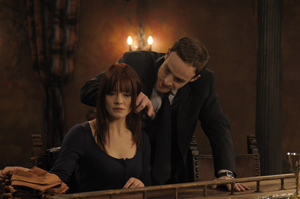 Syfy cancels Muse's Being Human after fourth season
"They've saved the best for last with the final six episodes that revisit the story's beginning," the U.S. channel said Tuesday in a statement.
Space's Bitten gets an app, Caillou unveils talking doll
Licensing spin-offs for Canadian series continue as Majestic Media rolls out a social media accompaniment to the Laura Vandervoort-starring sci-fi drama.
Playback's Channel of the Year: Space
The Bell Media channel finds a loyal and engaged audience with a brand makeover, original programming and of course, Doctor Who.
Continuum kicks off third season shoot in Vancouver
Alphas' Rachel Crawford boards for a multiple-episode arc in the time-traveling cop drama for Showcase and Syfy.
Simon Barry, Stephen Hegyes launch Reality Distortion Field
The genre-focused production shingle will develop original TV series and theatrical movies for the Canadian and international market.
Showcase to debut Helix in January
The sci-fi series from Battlestar Galactica exec producer Ronald D. Moore is also the latest Canada-shot drama to land on Syfy stateside.