Summit Entertainment
Lionsgate inks film supply deal with Italy's Leone Film Group
The Italian distributor fills one of the last major territories the Vancouver-based studio had yet to line up with an output deal. (Lionsgate's Hunger Games pictured)
Lionsgate grossed $2.25B in global box office in 2013
DEC 23 – Movie hits like The Hunger Games: Catching Fire and Now You See Me from Summit Entertainment propelled the Canadian-based mini-studio during the latest calendar year.
eOne Ender's Game promo a YouTube Canada first
The distributor taps Toronto's Spoke Agency to create an interactive game within the YouTube homepage banner to promote the film's opening weekend.
eOne hires ex-StudioCanal exec Harold van Lier
The veteran distributor (pictured) will join the company in January 2014 as president of eOne Films International.
Summit's Divergent to get full Imax release
The Lionsgate subsidiary and Imax Corp. said Thursday that upcoming film Divergent will be released in Imax theatres.
Lionsgate returns to Q3 profit on Breaking Dawn revenue
A 130% increase in revenue follows the acquisition last year of Summit Entertainment by the Vancouver-based indie studio.
Lionsgate secures Russia, CIS output deal
The pact comes in the wake of The Twilight Saga: Breaking Dawn – Part 2's (pictured) debut in the region, where it grossed a franchise-best $22 million in its opening weekend in that territory.
Lionsgate locks in vice-chairman Michael Burns to 2017
Burns (pictured), who played a key role in the company's acquisition of Summit Entertainment earlier this year, has held the post since 2000.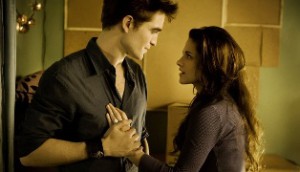 Lionsgate expands Latin America distribution through joint venture
The Canadian mini-studio has extended its long-standing partnership with IDC, a joint venture between Summit Entertainment and NuVision. Lionsgate inks output deal with Roadshow Films Australia
The longterm deal will see the next three films in the Hunger Games series distributed in the Aussie market.
Lionsgate hands out executive bonuses after Summit takeover, Hunger Games release
Only company CEO Jon Feltheimer (pictured) saw his overall compensation in fiscal 2012 drop by 18%, due mostly to the timing of stock-based grants.