Sheila Hockin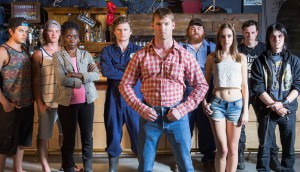 New Metric Media to receive Banff's innovative producer award
Exec producer Sheila Hockin and Game of Thrones director Jeremy Podeswa are also among the festival's award winners.
Semi Chellas, Margaret O'Brien to receive Crystal Awards
The WIFT-T awards, which recognize achievements of Canadian women and men in film, TV and digital media, will be presented on Dec. 3 in Toronto.
The Borgias ending after three seasons
The period drama was an Irish-Canadian-Hungarian coproduction shot entirely in Europe.
Vikings gets second season
History Channel Canada and U.S. net History both put in a 10-episode second season order for the historical drama produced by Toronto's Take 5 Productions and Octagon Films.
The Borgias, Day 3: Where do little TV series come from?
Did The Tudors beget The Borgias? Are you kidding? It was practically incest. Denis Seguin wraps his report from the Budapest set of The Borgias.