Shaun Johnson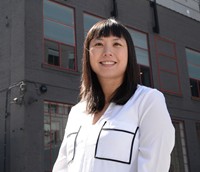 Producers named to new Bell Media talent accelerator
Jennifer Pun (pictured) is among the three up-and-coming producers to earn apprenticeships with leading Canadian production companies.
Frantic Films delivers the Verdict web drama
The online series, created by Tammy Marlowe Johnson (pictured) and to debut April 4, will feature a weekly trial that web audiences judge using mobile phones and social media.
The Mark of Cain and Amnesia Girl in development at CTV
Both proposed dramas were packaged at the National Screen Institute as part of its Totally Television program.