Sera-Lys McArthur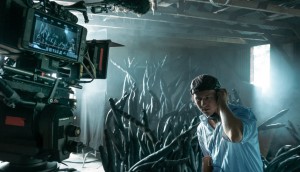 Indigenous sci-fi feature First Encounter wraps production
The $2.8-million project from Benjamin Ross Hayden is supported through the CMF's Aboriginal Language program.
Inside APTN's rule-breaking sci-fi drama Skye & Chang
"If I wanted to play with the big boys, I would have to do the action adventure things well," series creator Loretta Sarah Todd (pictured) tells Playback Daily.
Skye & Chang pilot to begin production June 9
The sci-fi martial arts series from Loretta Sarah Todd (pictured) will shoot in Vancouver and premiere on APTN this fall.