Sarah Polley
Deluxe Award For Outstanding Achievement 2012: Sarah Polley
The young actor, director and screenwriter will receive this year's Deluxe Award for Outstanding Achievement at the Playback Canadian Film and TV Hall of Fame ceremony Sept. 21.
TIFF12: Polley discusses silence around Stories
Canadian director Sarah Polley (pictured) has opened up about her decision not to do any press around the festival launch of her feature doc debut, Stories We Tell, in a blog post featuring significant plot twist spoilers.
Canadian features Inch'Allah, Antiviral, Still to headline at TIFF
Sarah Polley's Stories We Tell (pictured), Kim Nguyen's Rebelle and Kate Melville's Picture Day will also screen as part of the festival's Canadian lineup.
TIFF to host Polley's Stories, Kastner's Disco
(UPDATED) Sources say the 2012 festival will host the premieres of feature docs The Stories We Tell and The Secret Disco Revolution, from Canadian directors Sarah Polley (pictured) and Jamie Kastner respectively.
Nominees revealed for 2012 DGC awards
On the list is past winner David Cronenberg (pictured), who picked up nominations for best direction and best feature film for A Dangerous Method.
WGC Screenwriting Awards Finalists Announced
Among the 34 finalists are the writers behind Flashpoint, Todd and the Book of Pure Evil (pictured) and Murdoch Mysteries.
Sarah Polley to adapt Atwood's Alias Grace for the big screen
The page-to-screen adaptation is one of 29 projects receiving seed financing from Astral's Harold Greenberg Fund during its latest funding round.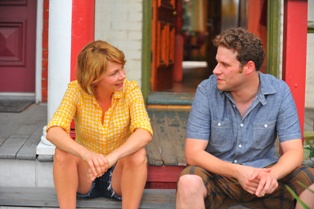 Magnolia buys Polley's Take This Waltz for U.S. market
The U.S. distributor will also release the Canadian drama on VOD through its Ultra platform.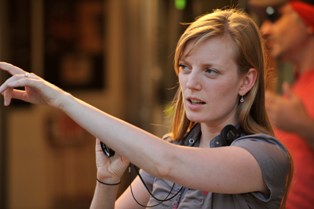 TIFF 2011: Calm, cool Polley on waltzing the red carpet
The Canadian actor-turned-director talks to Playback about why she's not nervous about premiering her latest film, Take This Waltz, at Roy Thomson Hall.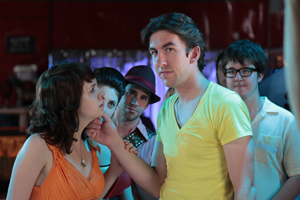 Roller Town to open Atlantic Film Festival
Halifax comedy troupe Picnicface will have its big screen debut at the upcoming festival.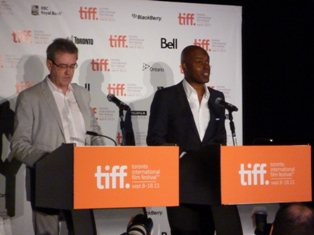 TIFF to open with Guggenheim's U2 doc
Cronenberg's A Dangerous Method and Polley's Take This Waltz set for gala premieres.
TF1 grabs international rights to Copperheart's 88 Arletta Avenue
French sales outfit TF1 International has grabbed the international rights to indie producer Copperheart Entertainment's 88 Arletta Avenue from Canadian director Randall Cole.