Rise
Field of Vision launches doc fellowship
Rise director Michelle Latimer is one of four filmmakers selected for the year-long program.
Indigenous voices rising: Michelle Latimer
Following the world premiere of her short Nuuca at TIFF, the Rise filmmaker talks finding wide audiences for Indigenous content.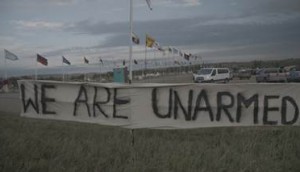 Viceland's Rise to bow at Sundance
The Vice Studio Canada and APTN docuseries is one of two Canadian productions recently added to the U.S. fest's lineup.