Articles Tagged 'Richard Crouse'

FILM
TV
UNIONS & GUILDS
The editors of Still Mine (pictured) and Officer and a Murderer took home prizes, while Ralph Brunjes, Kelly Smith and Rik Morden were honoured with LIfetime Achievement Awards.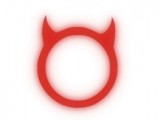 FILM
WEB
The short film investor has launched a dedicated YouTube channel to reach a wider audience beyond the TV set, also unveiling an eight-part series inspired by the Seven Deadly Sins.

The definitive CDN broadcast and production resource.
Over 5,000 company listings!