Articles Tagged 'Remstar'

FILM
The film reunites actor Ethan Hawke and Gattaca director Andrew Niccol.

FILM
Focus Features reports the drama did better stateside on a per-screen average than in Canada, where the film opened on three screens in Toronto and Montreal.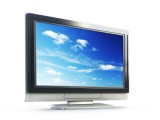 TV
The renewals come with more regulatory flexibility, including allowing Astral to redistribute its programming dollars between its English and French TV services, regardless of language, to meet its Cancon spending obligations.

The definitive CDN broadcast and production resource.
Over 5,000 company listings!
Playback on Instagram