Power to the Pixel
Blog: Facing funding challenges at Power to the Pixel
Parallax Films' Maija Levio on day two of Power to the Pixel, which included a cross-platform pitch comp and a presentation from CMF and SODEC on financing challenges.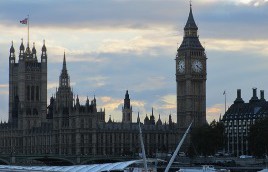 Blog: Dispatches from Power to the Pixel
Maija Leivo, executive producer at Parallax Film Productions, shares highlights from the first day of The Power to the Pixel Cross Media Forum being held this week in London.
Canadian delegation heads to London's Power to the Pixel
Canadian digital media producers including Ramona Pringle (pictured), Davin Lengyel, James Milward and Jay Bennett will attend the U.K. cross-media forum as part of a special Focus on Canada sidebar.