Pink Sky Entertainment
WIFT-T announces Crystal Award winners
Shaw Media's Tara Ellis and Pink Sky Entertainment's Anne Marie La Traverse (pictured) are among this year's winners, in the awards recognizing achievements of Canadian women and men in the screen-based industry.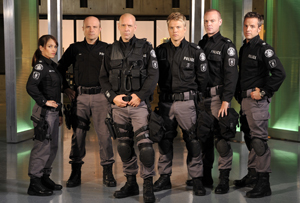 Flashpoint to end after fifth season
The primetime drama about an elite Toronto SWAT team, which airs on CTV and ION Television stateside, will go off-duty after 75 episodes.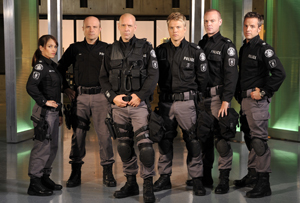 ION signs on for season five of Flashpoint
The cable channel will be the exclusive U.S. broadcaster for the police drama's fifth season.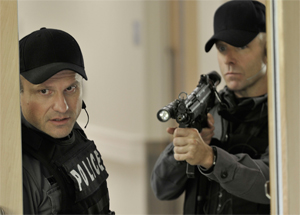 Flashpoint syndicates in US on ION
The Canadian producers of Flashpoint have inked a U.S. syndication deal that will see upcoming original episodes of the Toronto-shot cop drama air on both CBS and U.S. cable channel ION, Anne Marie La Traverse and Bill Mustos said Friday.