Photo Galleries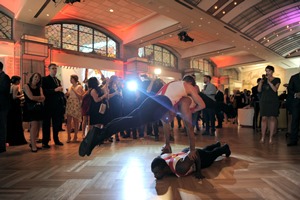 Photo gallery: The 2014 Producers Ball
The industry kicks off TIFF at the Royal Ontario Museum for the fourth annual Producers Ball, hosted by Scott Brothers Entertainment.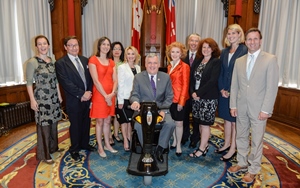 Photo gallery: The NFB's 75th anniversary gala
The venerable institution marked 75 years of filmmaking in a special ceremony at Queen's Park in Toronto.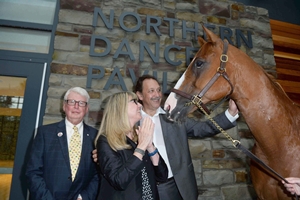 Photo Gallery: Grand opening of CFC Northern Dancer Pavilion
It rained cats and dogs, but that didn't stop racehorse Ada Storm from coming out to honour the naming of the CFC's new venue after her great-great grandparent Northern Dancer.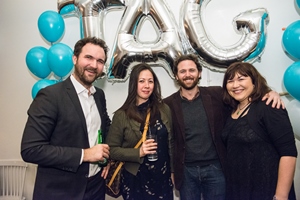 Photo gallery: The Alpern Group celebrates 20 years
Ahead of Canadian Screen Week, Canadian writers and producers gathered to celebrate the talent agency's 20th anniversary.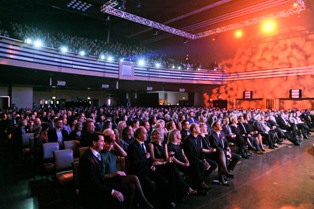 Photo Gallery: 2014 ACTRA Awards in Toronto
Photos from this year's ACTRA Awards in Toronto, which took place Feb. 22 at The Carlu.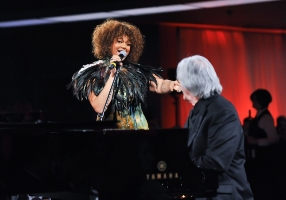 Photo Gallery: 2014 CFC Annual Gala & Auction
Canadian industry talent, personalities and execs gather at The Carlu in Toronto for the annual gala event. (Measha Brueggergosman and Bill King pictured)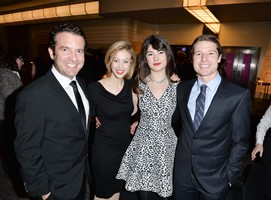 Photo Gallery: Toronto Film Critics Association Awards
The industry comes out to celebrate Toronto critics' take on the year's best in film.
A WIFT-T affair
High-profile talent and executives from the Canadian film and TV industry gathered Tuesday to celebrate the annual Crystal Awards. (Photo gallery.)
Playback Hall of Fame media gallery (part 2)
The main event: After rousing red carpet reunions and cocktail-hour conversations, Playback honoured six new inductees into the Canadian Film and TV Hall of Fame.
Playback Hall of Fame media gallery (part 1)
From the red carpet, video and photography of Playback's Canadian Film & TV Hall of Fame inductees, honourees, guests and presenters.