Pat Mills
Search Engine takes Canadian rights to Guidance
Pat Mills (pictured) wrote, directed and starred in the film, which bowed at TIFF on Sept. 5.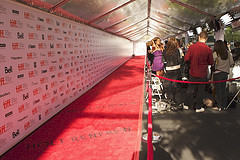 TIFF '14: Wet Bum, Guidance ride the Next Wave
Films from Lindsay MacKay and Pat Mills will be featured TIFF's Next Wave initiative for youth, the fest announced Tuesday, in addition to more titles to be added to various programs.
Edyson Entertainment completes production on Guidance
Pat Mills' coming-of-age comedy stars the write/director and Zahra Bentham, Allison Hossack and Kevin Hanchard (Mills pictured).
The Mark of Cain and Amnesia Girl in development at CTV
Both proposed dramas were packaged at the National Screen Institute as part of its Totally Television program.