OWN Canada
New Debbie Travis series heads to OWN Canada
The six-part docu-series is produced by Travis' Montreal-based prodco Whalley-Abbey Media.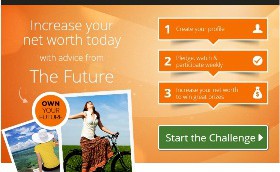 Tactica Interactive launches Million Dollar Neighbourhood app
The free Facebook app uses face-morphing software to age viewers' photographs into older, wiser versions of themselves, who then provide viewers with action plans, tips and advice for fiscal health.
Corus defends OWN Canada learning mandate before the CRTC
The Canadian licensee of the American talk show queen's network debated with the regulator what TV educational content looks like, and how it can be increased on the specialty network.
OWN Canada to get close to Canadians with Life Story Project
Hosts Andrea Syrtash and Dale Curd will invite random passersby in public areas to delve deep into their personal stories and examine their significance.
Oprah's Favourite Things returns to OWN Canada
The Corus Entertainment-owned channel will broadcast the two-hour special on Nov. 18.
CRTC calls out OWN and G4techTV
The regulator said Friday that the Corus and Rogers Media specialty channels have not been in compliance with their broadcast licence mandates.
Addicted to the Life is first factual series from Story House Canada
Besides the true crime doc series, principals Robyn Hutt (left) and Rachel Low are producing the one hour doc special The Gay Revolution: From Pride to Power for the CBC.
Fall TV: The next big thing on specialty
A breakdown of what's gaining momentum on specialty networks, and the shows expected to be hits right out of the gate, according to TV execs.
MIPTV 2012: Force Four hires heads of production, creative
The Vancouver-based prodco has named Dana Johl as head of production and Deborah Wainwright as head of creative, following the prodco's Million Dollar Neighbourhood yesterday being picked up by the U.S. OWN network.
Corus' OWN Canada channel to air Buy.o.logic lifestyle series
The latest show from Worldwide Bag Media, which investigates the impact of everyday products on our health, will be hosted by Isla Traquair (pictured).
Million Dollar Neighbourhood greenlit for second season
The second season of the Force Four Entertainment-produced show is slated to air in 2013.
H&R Block visits Million Dollar Neighbourhood
In a product integration deal with the OWN Canada series, the tax company demonstrates its "Second Look" program.