Newfoundland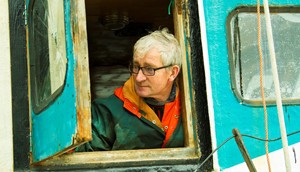 Discovery Canada makes ratings waves with Cold Water Cowboys
The specialty channel netted one of its biggest premieres ever for a 10-parter about Newfoundlanders who make their living at sea.
Brett Rogers on self-shooting a reality show in the wilds
The 7 Days in Hell co-host talks about the challenges of reality TV where you lug your own cameras while on a mission to overcome being cold, wet and hungry in the Yukon.
The Grand Seduction to open Atlantic Film Festival
Don McKellar's English-language remake of La Grand Seduction will screen in Halifax after a world premiere at the Toronto International Film Festival.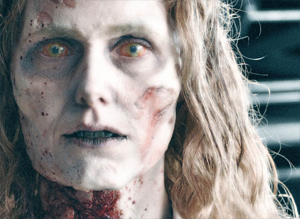 Best Boy acquires right to make They Never Left
The Mount Pearl, NL-based company obtained the rights in a deal with Circle of Confusion, producers of The Walking Dead (pictured).
Production underway on Hard Drive
The film about coming of age in a digital millenium, written and directed by William D. MacGillivray, is shooting to Nov. 30 in Halifax.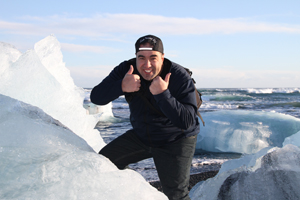 Tropical storm Leslie halts production on The Travel Guy
The travel show host (pictured) and crew went indoors Tuesday to avoid gale force winds and driving rain in Newfoundland, as they shoot the latest episode of the Canadian travel show for Discovery World HD.
Best Boy hires interactive development head
Doug Rappaport, a 17-year video game industry vet, will move from California to Newfoundland to head up planning and production of the company's interactive content.
Taylor Kitsch and Brendan Gleeson topline The Grand Seduction
The $12.5 million remake of the Quebec hit Le Grand Seduction is now shooting in Newfoundland (Kitsch pictured), with Gordon Pinsent and Mary Walsh joining the ensemble cast.
Hold Fast to begin shooting May 28 in Newfoundland
The feature film starring Molly Parker and based on the novel by Kevin Major will shoot in and around St. John's, Mount Pearl and the province's parks.