Michael Tuesdays and Thursdays
Tricon sells scripted series abroad
The Toronto-based producer and distributor sold multiple seasons of sci-fi drama Sanctuary (pictured) to Italy, Romania and Qatar.
Nominees revealed for 2012 DGC awards
On the list is past winner David Cronenberg (pictured), who picked up nominations for best direction and best feature film for A Dangerous Method.
Space cancels Todd and the Book of Pure Evil
Show creator and exec producer Craig David Wallace broke the news at last night's WGC awards, adding that all four shows nominated in the TV comedy category have since been cancelled.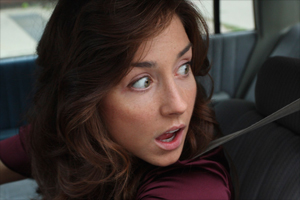 CBC gives new-season orders for 17, picks up new series
The CBC has ordered a new comedy starring Canadian comic Gerry Dee from Topsail Entertainment, as well as series from Rhombus Media, Take 5 Productions, Wide-Eyed Entertainment and 11 Entertainment.