Metropole Films Deals: Mongrel, VSC, Proper, Metropole
Film and television distribution deals this week include international sales for Proper's Don't Drive Here and the acquisition of Omar by Mongrel Media.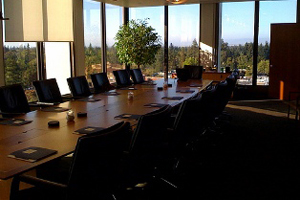 Exclusive: CAFDE restructures, Ted East to step down
The Canadian distributors' lobby group is eyeing new members as it looks for a new voice and seat at the table in Ottawa.
Mongrel Media and Metropole Films score Cannes trifecta
Both distributors picked up major Cannes award winners for their Canadian release slates, including the Palme D'Or award winner Blue is the Warmest Colour (pictured).
Telefilm names Rebelle as Oscar pick
Kim Nguyen's child soldier drama is the Canadian contender in the Best Foreign Language Film competition at the 85th Academy Awards in February.