Mary Anne Waterhouse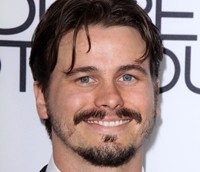 Cameras roll on Andrew Currie's The Steps
Jason Ritter (pictured), Emmanuelle Chriqui, James Brolin and Christine Lahti are toplining the Canadian indie film, now shooting in Parry Sound, ON. Omnifilm and Quadrant combine for new film production shingle
Omnifilm Quadrant will make theatrical films exclusively out of Vancouver, whether Canadian content titles or U.S.-originating service work.
Lawrence & Holloman in production in Vancouver
Matthew Kowalchuk's directorial debut about an optimist and a pessimist whose lives collide is shooting in B.C. until Nov. 30.
Cliffe lands Glover and Greenwood for Donovan's Echo
Production has kicked off in Vancouver on Donovan's Echo. The feature, directed by Jim Cliffe and written by Cliffe and Melodie Krieger, stars Danny Glover (2012, Saw) and Bruce Greenwood (Mao's Last Dancer, Barney's Version).