Lumanity Productions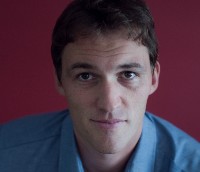 Robert Budreau's Stockholm set to shoot in Canada, Sweden
Produced by Darius Films, Lumanity Productions and JoBro Productions, Sierra/Affinity will begin shopping the copro at the European Film Market.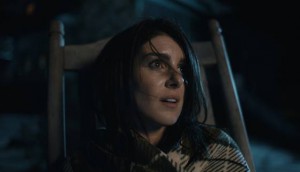 Northern Banner picks up The Bequest
The second feature from writer-director Jeff Kopas will be released in Canada in 2017.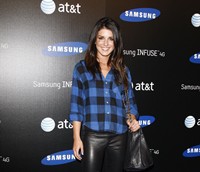 The Bequest starts Georgian Bay shoot
The psychological thriller starring Shanae Grimes (pictured) is directed by Jeff Kopas, who co-wrote the script with Doug Taylor.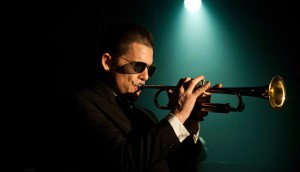 TIFF '15: Subbing in Sudbury for LA in Born to be Blue
Filmmaker Robert Budreau talks to Playback about the strategies deployed to successfully shoot Born to be Blue in Sudbury and the partnerships formed to make the film a reality.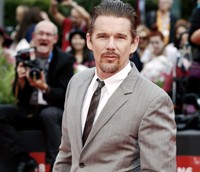 Cameras roll in Sudbury on Chet Baker biopic
The Ethan Hawke-starrer is written and directed by Robert Budreau.
Main Street Films acquires Bank$tas for U.S. theatrical release
The office comedy, formerly called Cubicle Warriors, will be targeted at U.S. college towns by the Los Angeles distributor.
Lumanity North launches $10K incubator for Northern Ontario
The winning short film will receive a guaranteed premiere at the Cinefest Sudbury International Film Festival.
IndieCan acquires Isaac Cravit's Solo
The psychological thriller, starring Annie Clark, is Cravit's debut feature and will screen at the upcoming Toronto After Dark genre festival.
Michael Seater, Joe Dinicol and Alan Thicke join Cubicle Warriors
The indie feature about two grads trying to stop a crooked investment banker from closing a deal on student loans from director Jeff Stephenson is shooting in North Bay, Ontario.
Annie Clarke stars in Isaac Cravit's thriller Solo
The Degrassi star (pictured) is joined by Daniel Kash and Richard Clarkin in the indie pic now shooting in Ontario.