Kristin Kreuk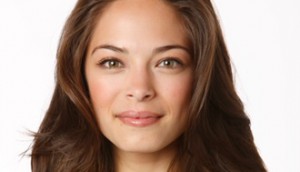 New showrunner named for CBC's Burden of Truth
Adam Pettle steps in to helm the Kristen Kreuk-starring legal drama, following the departure of Adriana Maggs and Noelle Carbone.
CW's Beauty and the Beast books into Cinespace's Kipling studio
The Kristin Kreuk-starrer for Showcase in Canada is co-produced by Take 5 Productions and Whizbang Productions.
Ecstasy to shoot in Toronto through December
Rob Heydon's feature film Ecstasy, the follow-up to the successful Trainspotting novel by Irvine Welsh, is shooting in Toronto through December with Kristin Kreuk and Billy Boyd top-lining.