Justin Cutler
Justin Cutler named new Ontario Film Commissioner
The former TIFF Industry director takes over the reins from Donna Zuchlinski starting this week.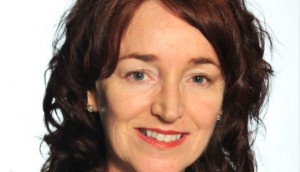 TIFF names new director of industry office
Kathleen Drumm takes on the post vacated by Justin Cutler earlier this year, and will work from her home city of Sydney until she relocates to Toronto in July. (Drumm pictured.)
Justin Cutler to leave TIFF industry arm
TIFF's Industry Conference founder will depart at the end of February "to chart a new path in the film industry."
TIFF expands industry programming with Vimeo deal
The new partnership will see the launch of the Vimeo Industry Convergence Centre, to be housed in the CBC building. (TIFF industry office director Justin Cutler pictured.)
TIFF13: Festival exec Justin Cutler on market trends, new buyers
The senior manager of industry and sales office (pictured) talks shop on industry trends, new buyers and hot-button issues at this year's fest.
Inside the surge of U.S. buying activity at TIFF12
TIFF senior manager of sales and industry office Justin Cutler (pictured) analyzes the 30% increase in sales stateside and how films with the "DIY" approach like Much Ado About Nothing were an audience hit.
TIFF12: Justin Cutler on pre-festival film buyer buzz
Kicking off Playback's series of Q&A's with festival programmers and insiders, the senior manager of sales and industry office (pictured) shares insight into this year's buyer activity.
TIFF Kids industry programmers 'incredibly pleased' with week
TIFF's senior manager of sales and industry office, Justin Cutler, recaps the highlights for professionals over the week-long event.