Julie Le Breton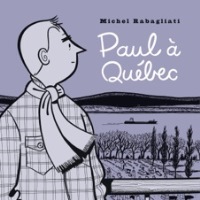 Francois Letourneau takes lead in Paul in Quebec adaptation
The movie, inspired by the popular Michel Rabagliati cartoon, will start shooting this week in Quebec City.
Cameras roll on Emile Gaudreault's Fury
Produced by Denise Robert and Daniel Louis, the film will be released by Seville Pictures in 2014 (Gaudreault pictured).
Ken Scott's Starbuck wins top audience award in Palm Springs
The Quebec comedy came top among fest-goers from among 188 films from 73 countries that screened at the prestigious American festival.