Jon Feltheimer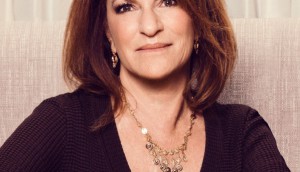 Sandra Stern upped to president of Lionsgate TV Group
Stern, who was most recently COO of Lionsgate Television Group, will be responsible for leading the division's business, legal, administrative and operational activities.
Lionsgate makes it official, unveils $1.5B Chinese co-financing deal
The Canadian-based company has staked its future in China after unveiling a film slate co-financing deal with state broadcaster Hunan TV and Broadcast Intermediary Co.
Lionsgate invests in Telltale Games for TV-games hybrid
With support from The Hunger Games studio, Telltale will produce a TV show with both scripted and playable elements.
Lionsgate, Starz swap shares, John Malone to join board of directors
The stock exchange agreement for the U.S. premium cable channel is driving further speculation about a merger (Lionsgate CEO Jon Feltheimer pictured).
Lionsgate third quarter earnings rise, overall revenues fall
The Hunger Games: Mockingjay Part 1 helped to lessen a steep fall in motion picture revenue at the Vancouver-based mini-studio.
Lionsgate talks diversified growth strategy as Q2 earnings rise
"I actually think that our competitive advantage in all of our businesses is we have the scale and capital to do pretty much anything we want," CEO Jon Feltheimer (pictured) told analysts.
Lionsgate looks to up its global game
Following a positive Q1 earnings report last week, the Vancouver-based mini-studio announces the relocation of its international sales division.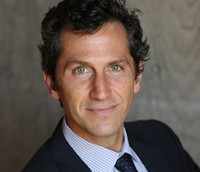 Lionsgate ups Erik Feig to Motion Picture Group co-president
Feig (pictured) joined Lionsgate when the company acquired Summit Entertainment in January 2012.
Hunger Games: Catching Fire feeds profit line at Lionsgate
The Vancouver-based mini-studio more than doubled its third quarter earnings and posted record quarterly revenue.
Weak film slate dents Lionsgate's Q2 results
The Vancouver-based mini-studio saw earnings and revenue fall ahead of the Nov. 22 release of The Hunger Games: Catching Fire (pictured).
Lionsgate turns first quarter profit, sending shares to new high
The Vancouver-based mini-studio showed underlying strength in home entertainment, TV and digital media revenues (Mad Men pictured).
Jon Feltheimer to remain head of Lionsgate through 2018
The new contract for the Vancouver-based mini-studio's topper (pictured) follows the acquisition of Summit Entertainment and box office success with The Hunger Games.