James Thorpe
CTV's Motive drama starts second season shoot
Warren Christie (pictured) and Valerie Tian have been added to the cast for a new 13 episodes to shoot in Vancouver through January 2014.
In the writers' room with Motive
Showrunner James Thorpe and writers Dennis Heaton and Daegan Fryklind on penning a police procedural that attempts to bring viewers a novel emotional journey in the "whydunit?"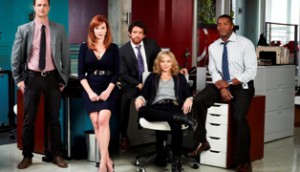 Louise Clark on Motive probing the mystery of primetime success
The veteran TV producer has a trick up her sleeve as she jettisons traditional police procedural tropes to be unconventional in her story-telling.
Lost Girl third season January launch to include special, new app
The tie-in app is to feature an original storyline penned by the show's writers and lets users create their own mystery-solving character.
Kristin Lehman finds Motive
Louis Ferreira, Brendan Penny and Lauren Holly also topline the cast of the upcoming CTV procedural drama.