Articles Tagged 'James Moore'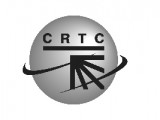 POLICY
Only a few days after Industry Minister Tony Clement threatened to overturn a CRTC ruling on usage-based Internet billing the government has appointed a political ally as vice-chair of the federal regulator, a move critics say is meant to undermine the body's authority.

The definitive CDN broadcast and production resource.
Over 5,000 company listings!