iThentic
Weekly roundup: Premieres, awards and composer news
Today's briefs include details on Geneva Film's Foxed! (pictured) snagging a premiere at the Stuttgart Festival of Animated Film and Tricon and Temple Street being nominated for Realscreen Awards.
Guidestones' Jay Ferguson on brand integration to fund web series
"I want to create a genuine business model that creates a profit. There isn't enough (fund) money to make it sustainable," the Toronto filmmaker tells Playback about lining up sponsors for next-generation storytelling.
Duopoly's House Sitters launches on Funny or Die
In addition to being featured at the well-known humour website, a 90-minute version of the scripted comedy has been picked up by Hollywood Suite.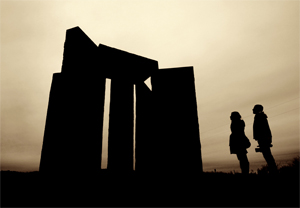 Canadians recognized by International Digital Emmy noms
Guidestones (pictured), Temps Mort 3 and co-pro Dirtgirlworld – dig it all! are up for digital programming awards, to be presented at MIPTV April 8 in Cannes.
Weekly roundup: Festival news, nominations and TV premieres
Among other news this week, Sarah Polley's Stories We Tell (pictured) got into New York's New Directors/New Films Festival, GLAAD handed nominations to Degrassi and The L.A. Complex and Hot Docs launches a new Doc Ignite campaign.
Best of the year: iThentic
"For us, 360 means not just looking at pure internet content, but also making sure that we are exploring all the potential for monetization," says chairwoman and co-founder Catherine Tait.
Shortsnonstop adds category, prize
The year-round festival will now include a web series category, and will discontinue the Audience Award, replacing it with development assistance from iThentic for one content creator per prize period.
iThentic releases web drama trailer
Everyday Is Like Sunday was penned by Pavan Moondi and directed by Blaine Thurier of The New Pornographers rock band.
John Barrack works with iThentic on iFestivus online platform
The former Canadian Media Production Association COO (pictured) is working at the nexus of online communities and live events to develop business opportunities.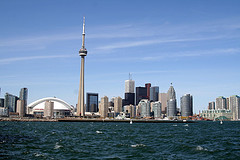 New short film initiative to showcase Toronto Revealed
The partnership between the City of Toronto, the CFC and iThentic gives five emerging filmmakers $10,000 towards production of their films, and the opportunity to be mentored by acclaimed Canadian filmmakers.
Guidestones serves a slice of Pizza Pizza branding
The web series' producer Jay Ferguson says that brand integration in web-based content is less disruptive for viewers, and beneficial for brands to track consumption.
AToMiC: Canadian web series Guidestones targets online and mobile users, and brand marketers
3 o'clock.tv's Jay Ferguson tells Playback Daily how product integration is a big part of solving the monetization puzzle for web dramas.