Indiecan Entertainment
Indiecan takes Canadian rights to Mourning Has Broken
Avi Federgreen's distribution shingle picked up the Brett and Jason Butler indie pic for a winter theatrical release after it bowed in Calgary.
Avi Federgreen named executive director of Reel Indie Film Festival
The music-themed independent movie showcase will run in Toronto from Oct. 17 to 20.
Indiecan takes Canadian rights to Random Acts of Romance
The Katrina Bowen-directed relationship comedy, executive produced by Avi Federgreen, will now be released across Canada by the indie player.
Indiecan acquires The Ghosts In Our Machine doc
Liz Marshall's feature documentary about animals caught up in a consumer economy (pictured) had its world premiere at Hot Docs in Toronto.
Indiecan takes Canadian rights to Sheepdogs doc
The indie distributor is planning a spring and summer theatrical release across Canada for the documentary, directed by John Barnard and produced by Kyle Bornais of Winnipeg-based Farpoint Films.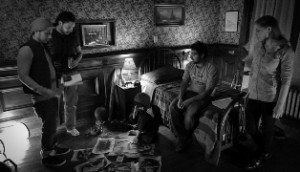 Indiecan to show short films ahead of feature releases
The pilot program to get more exposure for short filmmakers will start with Shhh (pictured) screening ahead of Grave Encounters 2 from Feb. 15.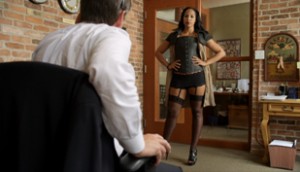 Indiecan takes Canadian distribution rights to Sex After Kids
The indie distributor plans an early 2014 release for Jeremy LaLonde's second feature after a festival circuit run that starts at Santa Barbara.
Indiecan Entertainment takes movies to mobile world
The smartphone and tablet app will allow consumers to order merchandise, including DVDs, and tap into Indiecan's social media and corporate sites.
Indiecan Entertainment acquires Slaughter Nick for President
The documentary portrays Rob Stewart as an out-of-work Canadian actor who discovers via Facebook that he has been a media sensation in Serbia for two decades owing to a past role as a beach-bum detective in a cheesy Canadian drama.
Production underway on Hard Drive
The film about coming of age in a digital millenium, written and directed by William D. MacGillivray, is shooting to Nov. 30 in Halifax.
Indiecan and Anchor Bay take DVD rights to Grave Encounters 2
Director John Poliquin's sequel (pictured) to the 2011 found-footage horror film Grave Encounters will be released in 2013.
Avi Federgreen to pen how-to for indie filmmakers
The deal with Red Deer Press will see the veteran Canadian producer partner with Robyn Bigue on the project.