Indiecan Entertainment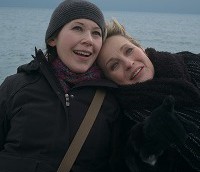 Coming Soon: Tru Love
In the first of a new editorial series on distribution strategies for Canadian films, IndieCan Entertainment's Avi Federgreen discusses plans for micro-budget indie Tru Love.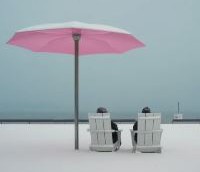 Deals: IndieCan, The Badge, Project Latte
IndieCan takes the Canadian rights to Tru Love and other sales and distribution news from the weekend.
Molly Thomason boards Owl River Runners in lead role
The winner of the New Brunswick leg of Avi Federgreen's $10,000 feature film challenge has started the cameras rolling.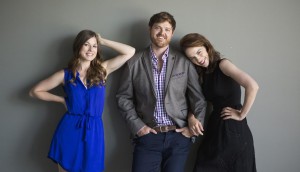 Juice to help distribute IndieCan10K films on VOD
The multi-platform agency is sponsoring the initiative with in-kind services to see six films (A Sunday Kind of Love pictured) released on iTunes and VOD platform. (From Stream)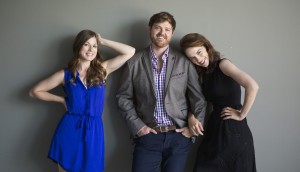 Dylan Taylor to topline A Sunday Kind of Love
The debut feature from Geordie Sabbagh – part of the IndieCan10K challenge – will also star Meghan Heffern and Melanie Scrofano.
IndieCan Entertainment expands into U.S. distribution
Avi Federgreen's boutique distributor has snagged the North American rights to Elijah Drenner's feature doc That Guy Dick Miller.
Films chosen for IndieCan10K film challenge unveiled
Seven feature filmmaking teams have been chosen for mentorship as they complete their projects for under $10,000. (IndieCan's Avi Federgreen pictured)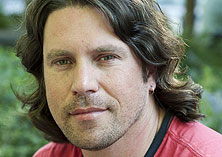 Avi Federgreen unveils IndieCan $10K film challenge
The grassroots industry-building initiative is offering eight filmmakers mentorship and in-kind services if they meet the $10,000 challenge.
Indiecan takes Canadian rights to Motivational Growth
Avi Federgreen's indie distribution outfit plans a multi-platform release for the genre title in 2014.
IndieCan acquires Isaac Cravit's Solo
The psychological thriller, starring Annie Clark, is Cravit's debut feature and will screen at the upcoming Toronto After Dark genre festival.
IndieCan acquires Ben Ratner's Down River
Ratner's feature film (pictured), which will screen at VIFF on Oct. 5 and Oct. 9, is inspired by his long-time friendship with actress Babz Chula, who passed away in 2010.
Indiecan takes Canadian rights to Mourning Has Broken
Avi Federgreen's distribution shingle picked up the Brett and Jason Butler indie pic for a winter theatrical release after it bowed in Calgary.