Hilary Pryor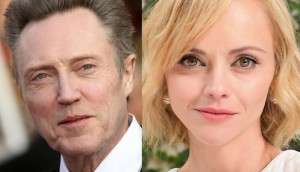 Scythia Films' Percy underway in Winnipeg
Mongrel Media has picked up Canadian rights to the drama starring Christopher Walken and Christina Ricci.
APTN goes in for a second helping of Moosemeat and Marmalade
The intercontinental, First Nations-meets-European-cuisine docu-series is set to air in fall 2016.
Moosemeat and Marmalade gets greenlight
The 13-part doc series from Mooswa Films will blend Indigenous and European food traditions and feature "bush" cook Art Napoleon and conventionally-trained chef Dan Hayes (Napoleon and Hayes pictured).