High Definition Pictures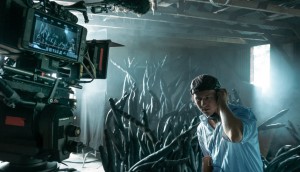 Indigenous sci-fi feature First Encounter wraps production
The $2.8-million project from Benjamin Ross Hayden is supported through the CMF's Aboriginal Language program.
Industry pact brings first-run films to First Nation reserves
Bandwidth Digital Releasing, with Adam Beach (pictured), has launched a new film exhibition series that uses profits from premium screenings to subsidize aboriginal filmmaking.
Prairie producers receive Rogers development loans
The fund, which is open to indie producers of Alberta and Manitoba, will begin accepting applications for its second round starting in July.