Global
Ric Esther Bienstock sells world rights to HBO doc
Journeyman Pictures has taken the world rights to the director's (pictured) Tales From the Organ Trade following earlier overseas sales.
Cameras roll on Global's Remedy
The primetime medical drama from showrunner Greg Spottiswood stars Enrico Colantoni, Dillon Casey, Sara Canning and Sarah Allen.
John Zaritsky making Super Channel documentary about eccentrics
The Oscar-winning director is also working with Real to Reel Productions on a second film about birth defect victims of Thalidomide (Zaritsky pictured).
Kacey Rohl joins Working the Engels
The Canuck actor (pictured) joins Andrea Martin in Global's upcoming comedy series written by Katie Ford and Jane Ford and produced by Halfire-CORE Entertainment.
Global reveals fall primetime premiere dates
Vancouver-filmed Almost Human takes over the Bones 8 p.m. timeslot on Nov. 4, while Canuck actor Michael J. Fox returns to TV in The Michael J. Fox Show (pictured) on Sept. 25.
Damian Kindler boards Fox's Sleepy Hollow as co-executive producer
The Sanctuary creator (pictured) will be writing scripts and produce the modern-day supernatural thriller that was picked up by Shaw Media at the Los Angeles Screenings.
Fall TV: Content evolution – Stealing the spotlight from network TV
With a lot of buzz-generating content coming from subscription-based and untraditional channels, conventional broadcasters have to fire back with a double-dose of content.
Big Brother Canada dominated Canadian social TV in Q1: report
The domestic version of the reality series (pictured) amassed more than 116 million impressions and 120,000 interactions, more than any other screen CanCon, according to the study by Seevibes and Evolumedia.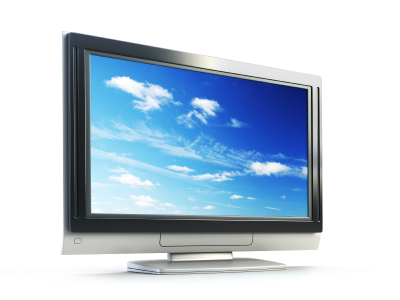 Canadians begin U.S. TV show buying spree
Broadcasters will follow the U.S. Upfronts with rotating pilot screenings in Los Angeles this week before finalizing deals for rookie and returning American series for their 2013-14 primetime campaigns.
Muse confirms Bomb Girls not renewed
A two-hour TV movie concluding the series from Muse and Back Alley Film will be broadcast in winter 2014 on Global.
L.A.-based DAX opens Toronto office
The entertainment-industry focused cloud computing company aims to tap into the expanding U.S. service and domestic TV and film productions based in Ontario.
Ben Rotterman joins Shaw Media as factual content exec
The production exec, who moves over from Bell Media, will oversee production and development of new series and specials for History Television, TVtropolis and Global.