Daniel Levy
JFL, CBC to produce Canada 150 comedy special
Stand-Up on Guard for Thee, hosted by Daniel Levy, will air on the pubcaster this summer.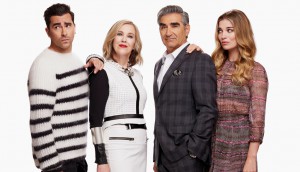 CBC greenlights Schitt's Creek season four
With a third season of strong ratings underway, the pubcaster is targeting winter 2018 for the debut of new episodes.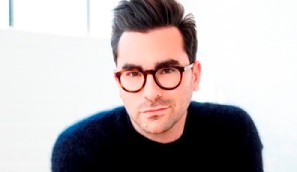 New showrunners talk TV: Daniel Levy
The executive producer, creator and star of Schitt's Creek talks about avoiding sitcom-style comedy, finding writers in unexpected places and what's next.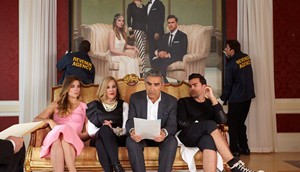 Season two of Schitt's Creek in production
The comedy from Eugene and Daniel Levy will return this winter to CBC and U.S. net POP.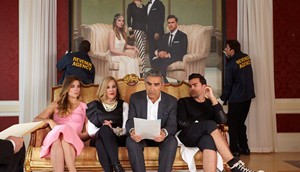 CBC greenlights second season of Schitt's Creek
The comedy, co-created and starring Eugene Levy and son Daniel Levy, debuts on Tuesday night.
Eugene Levy on why Canadian comedy doesn't need Americanizing
MIPCOM: Funny is funny, the Hollywood comic actor told Playback Daily while promoting Schitt's Creek to international buyers in Cannes. (Eugene and Dan Levy pictured.)