Dan Levy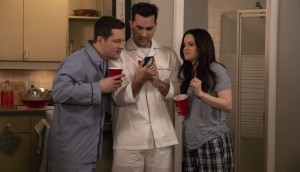 Schitt's Creek renewed for sixth and final season
Showrunner Dan Levy said the Schitt's team were grateful for the creative freedom to bring the series to a close in a way "we had envisioned from the very beginning."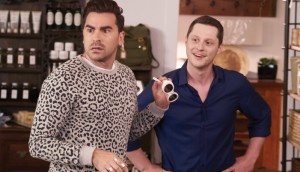 Playback's 2018 Show of the Year: Schitt's Creek
Executive producers and stars Dan Levy and Eugene Levy reflect on a year that saw the half-hour comedy vault into the international spotlight.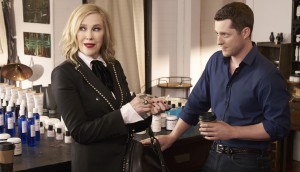 Schitt's Creek gets U.S. syndication
Debmar-Mercury will handle syndication deals with local TV stations across the country, with off-network episodes set to begin airing in 2020.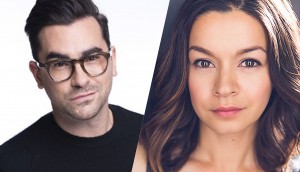 CBC orders second batch of The Great Canadian Baking Show
The competition show was the most-watched unscripted series on the pubcaster in the past five years.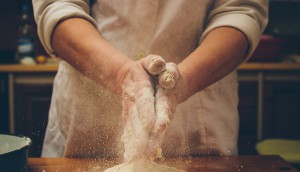 CBC, Proper Television bake Canadian DNA into U.K. format
CBC's Jennifer Dettman and Proper's Cathie James on tailoring the hit series for domestic audiences, the importance of casting and learning from other international remakes.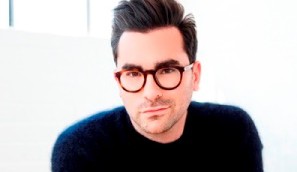 New showrunners talk TV: Daniel Levy
The executive producer, creator and star of Schitt's Creek talks about avoiding sitcom-style comedy, finding writers in unexpected places and what's next.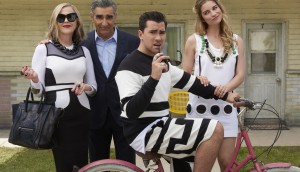 Pop picks up Schitt's Creek season three
The season three renewal comes ahead of the season two premiere on the U.S. net.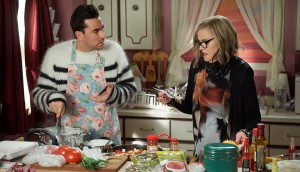 Schitt's Creek return pulls in 808K viewers
The first two episodes of season two aired back-to-back on CBC Tuesday evening.
CBC greenlights second season of Schitt's Creek
The comedy, co-created and starring Eugene Levy and son Daniel Levy, debuts on Tuesday night.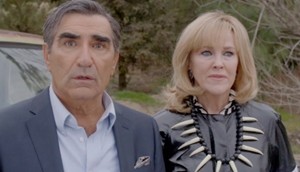 SCTV alums Levy and O'Hara to star in CBC comedy
The series is the first major television project for Eugene and Dan Levy's production company, Not A Real Company Productions Inc. (Eugene Levy and Catherine O'Hara pictured)