CTV Evening News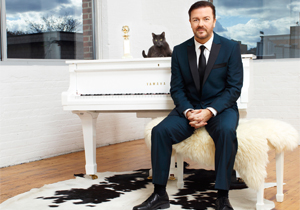 Ratings: Golden Globes win the week
Ricky Gervais' controversial performance during the Jan. 16 broadcast helps CTV capture number one spot. Ratings: TSN takes gold and silver, Big Bang bronze
The hockey tournament was #1 twice, followed by The Big Bang Theory – BBM Canada, Jan. 3 to Jan 9, 2011. Ratings: News and hockey headline for second successive week
World Juniors hockey tournament games took the top two spots while Hockey Night in Canada was third most-watched on the week.
Big Bang Theory tops the ratings week
A day-by-day breakdown of the top-ranked shows in Canada (for all persons 2+; all times ET), according to BBM, for Nov 15 to 21, 2010.