Carolle Brabant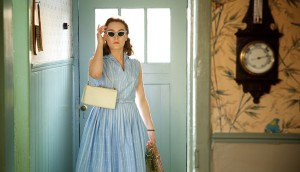 Telefilm: The lifeblood of Canadian cinema
As the movie funder reflects on 50 years, stakeholders weigh in on where the organization needs to go in an industry that's increasingly global, digital and diverse.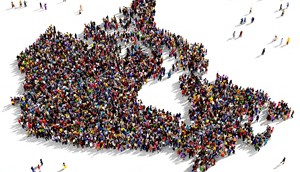 Telefilm to up Indigenous funding to $4M
The funding body is quadrupling the allowance for feature film production and marketing financing for Indigenous content.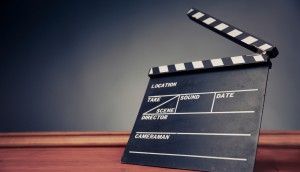 Telefilm sets five-point plan for promoting gender parity
The funding body says it will favour projects either written or directed by women as it seeks to redress the gender disparity in Canadian film.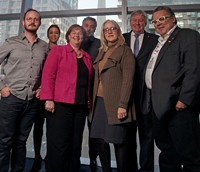 Photo Gallery: Belgian copro primer at the Lightbox
A selection of photos from the event celebrating the latest winner of funds from the Canada-Wallonia digital media incentive.
Telefilm's Carolle Brabant on Canadian content in a VOD world
"We are identifying the target audiences, but the environment is fragmented and we lack audience tracking tools," she told the agency's annual public meeting.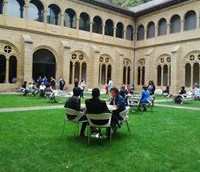 San Sebastian: Canadian filmmakers forge new coproduction frontier
Speed-dating among Canadian and Latin American filmmakers at the Spanish-speaking festival aims to hot-house pan-American movies destined for global audiences.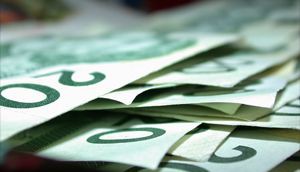 Telefilm Canada reveals new $14M war chest
Bell Media and Corus Entertainment are among the contributors to the Talent Fund, which supports feature film production and promotion.
Three Canadian films in Cannes competition
David Cronenberg's Maps to the Stars, Atom Egoyan's The Captive and Xavier Dolan's Mommy will screen in the official competition on the Croisette, fest organizers said Thursday.
Telefilm, Maison Birks to honour Louise Archambault, Sarah Polley, Alison Pill
In all, 10 Canadian directors and actors will be recognized as part of the inaugural Birks Diamond Tribute to the Year's Women in Film on Sept. 11 (Louise Archambault pictured).
Bill Marks joins CineCoup as head of production
The film accelerator is also co-hosting a networking event with Telefilm Canada this Friday at Montreal's Fantasia International Film Festival.
Corus, Telefilm partner on Family Feature Production Fund
The fund will contribute financing for up to two family features each year with production budgets of between $3.5 million and $5 million (Telefilm's Carolle Brabant and Corus' John MacDonald pictured).
Telefilm Canada backs CineCoup film accelerator
CineCoup distribution head Brad Pelman (pictured) tells Playback that the agency will invest an unspecified amount in the proposed film picked at Banff.