Cameron Bailey
TIFF unveils Canadian lineup, industry talent
Filmmakers, media and cinephiles descended upon Toronto's Royal York Hotel Wednesday for the unveiling of the Canadian feature lineup and industry program participants (Rising Stars pictured).
Bringing Toronto's ethnic enclaves to Bell Lightbox: Cameron Bailey at TEDx
"That is the promise of Toronto, that our ethnic enclaves will rise and fall as they must. But what moves faster is the rivers of culture that flow around them and change their shape," the TIFF artistic director (pictured) told a TEDxToronto salon audience.
TIFF announces Athens as focus of City to City program
TIFF artistic director Cameron Bailey and international programmer Dimitri Eipides said in a conference call the 10 yet-to-be-selected films will be contemporary works. TIFF announces date for 2013 Asian Film Summit
The second annual industry event will this year take place on Sept. 10, 2013 at Toronto's Shangri-La Hotel.
TIFF sets dates for 2013
Next year's festival will take place from Sept. 5 to Sept. 15, 2013.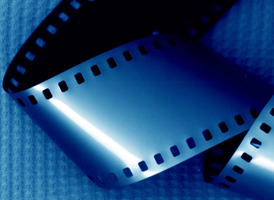 New trend in TIFF directors getting Hollywood representation
Toronto has long been a gateway into the U.S. market. Now that means a possible signing with a Los Angeles talent agency.
TIFF12: Canadian filmmakers can bring deal-making expertise to Asia
Following the inaugural Asian Film Summit on Monday, TIFF artistic director Cameron Bailey talks about the opportunities for Canadian filmmakers across the Pacific.
Looper shines on TIFF's first night at Roy Thomson Hall
"It's not common yet. But this is the future of the industry," festival artistic director Cameron Bailey said while introducing the U.S.-China co-production.
New TIFF Asian film summit to support deal making
The event will bring together executives in the Asian and western industries during this year's festival in September.
New Bell Lightbox film series gets Cameron Bailey as curator
The TIFF festival artistic director will join Noah Cowan to program a weekly subscription series focused mostly on foreign language film titles from around the world.
TIFF to spotlight Mumbai for 2012 City to City program
The city-focused program will this year shift from a specific urban landscape, and instead showcase emerging filmmakers that live and work in Mumbai, TIFF artistic director Cameron Bailey said Friday.
Title shakeup at TIFF: Cameron Bailey named artistic director
The former TIFF co-director now holds the same title as Noah Cowan at Bell Lightbox, leaving Piers Handling as director and CEO of the film festival group.