Bitchin' Kitchen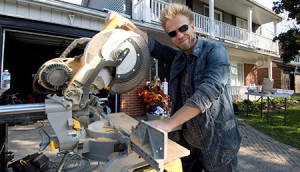 Tricon sells over 450 hours of lifestyle programs
The Toronto-based distributor and producer sold series such as Disaster Decks (pictured) and Donut Showdown into a number of international territories.
Tricon inks deals for Bitchin' Kitchen, Deck Wars
The Toronto- and L.A.-based distributor has secured deals for more than 150 hours of factual and lifestyle programming in North America, Europe, Asia and New Zealand (Restaurant Takeover pictured).
Food Network Canada serves up winter schedule
The network brings 15 returning and three new series to its schedule, including Sugar Dome, Jamie Oliver's 15 Minute Meals and Gordon Ramsay's Ultimate Cookery Course (pictured).