Atom Egoyan
Remstar picks up Drones for Canada
The film reunites actor Ethan Hawke and Gattaca director Andrew Niccol.
TIFF13 Reel Reviews: Devil's Knot
Is the true life story of a small-town murder mystery too doc-saturated? Some say so, but film writer Thom Ernst argues this could be one of Atom Egoyan's biggest films to date.
TIFF13: Sobol, McKellar, Chechik films to get gala treatment
Director and CEO Piers Handling and artistic director Cameron Bailey also on Tuesday morning announced the festival's opening and closing galas.
Remstar, D Films add U.S. dramas to distribution slates
Remstar picks up star-studded thrillers Parkland and Dark Places, while D Films brings in The Attack (pictured).
Karlovy Vary: Canadian filmmaking wave stirs sleepy Bohemian spa town
Talk among Canadian directors and producers attending a Canada Day dinner Monday night turned to a logjam of Canadian titles vying for plum slots at the Toronto International Film Festival in September.
Remstar acquires Atom Egoyan's Devil's Knot film
Montreal-based Remstar will distribute the film, based on the true story of the West Memphis Three, in Canada later this year.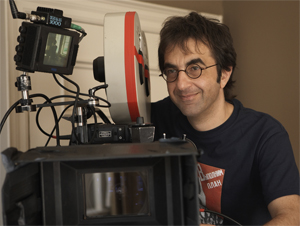 Ascot Elite signs pre-sale deal for Atom Egoyan's Queen of the Night
The distribution deal for German-speaking Europe with Entertainment One comes as the thriller continues shooting in Sudbury and Toronto (Egoyan pictured).
Atom Egoyan's Queen of the Night begins production
Bruce Greenwood joins Ryan Reynolds, Scott Speedman, Rosario Dawson and Mireille Enos in the psychological thriller, which will shoot in Sudbury through February and then move to Niagara Falls and Toronto.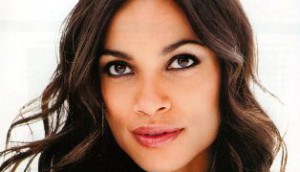 Rosario Dawson jumps aboard Queen of the Night thriller
Atom Egoyan's latest feature is set to shoot in Ontario this month, with Ryan Reynolds and Scott Speedman in the cast (Dawson pictured).
Norm Bolen to head up proposed all-Canadian film channel
Starlight: The Canadian Movie Channel also proposes to fund Canadian theatrical features, and is backed by, among others, Victor Loewy, Robert Lantos, Mark Musselman, Hussain Amarshi, Denys Arcand, David Cronenberg and Deepa Mehta.
Industry unites in celebration of talent at Playback Hall of Fame
Media and entertainment industry vets, including Atom Egoyan and Sarah Polley (pictured), and up-and-comers came together for the annual celebration Friday.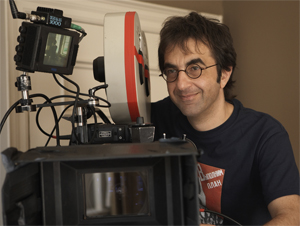 Egoyan to mentor Ryerson students
The filmmaker has been appointed a Distinguished Scholar in Residence at the university's Faculty of Communication & Design.