Andrea Gorfolova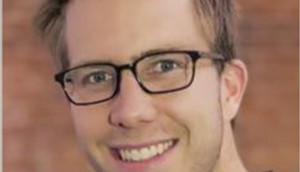 Tricon execs move to Sonar
Former SVP of factual development Jeff Hevert is among those joining the L.A.-based company, following its acquisition of Tricon's library.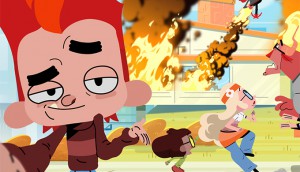 Tricon and Lupus team up on new toon
Tricon Kids & Family and Lupus Films are in development on My Big Red Head, a new animated comedy from the BAFTA-winning writing team of James Lamont and Jon Foster.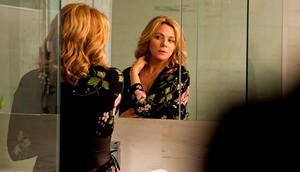 Tricon secures int'l sales, distribution for Sensitive Skin
Ahead of the series second season, the show has premiered in the U.S. on iTunes and has been sold into other territories.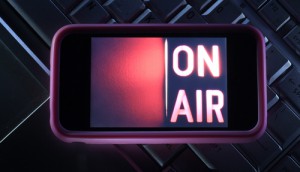 Tricon Films to create Stage TEN channel (exclusive)
Under the agreement, Tricon Films & Television will create a digital media channel using Stage TEN's virtual TV studio web app.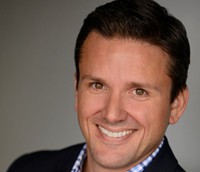 Tricon hires U.S. syndication veteran
Boyd McDonnell (pictured) is named SVP programming to oversee a move into U.S. syndication.
Tricon hires VP of U.S. factual development
Toronto-headquartered Tricon Films & Television is beefing up its L.A. office with the appointment of Jeffrey Hevert (pictured) as VP of U.S. factual development.
Tricon lands Pivot programming
The Toronto-based producer and distributor has landed the international distribution rights to factual and scripted programming being made for Participant Media's new network Pivot. (Pictured: HitRECord on TV!)
Tricon Films unveils plans for The Inquisition mini-series
The 10-parter to be directed by Bruce Beresford is the first project from Lewin Webb (pictured), the newly-installed head of Tricon's scripted division.
Tricon's Andrea Gorfolova to get entrepreneur award
The president and founder of Tricon (pictured), who fled Eastern Europe during the end of the Communist era, is receiving the award in part for "her courage in fleeing a restrictive regime and triumph in overcoming extraordinary obstacles."
Lewin Webb to head, expand Tricon scripted division
The veteran producer-director's credits include I Declare War (premiering at this year's TIFF), Winged Creatures and Casino Jack.
Tricon to handle IFC titles worldwide
The exclusive deal, coming ahead of MIPCOM, starts with the Canadian distributor shopping Comedy Bang! Bang! (pictured) and Bunk .
Playback Indie Survey profile: Tricon Films and Television
The prodco's president, Andrea Gorfolova, tells Playback about expanding business into the U.S. and surpassing distribution goals in 2011.