Andrea Dorfman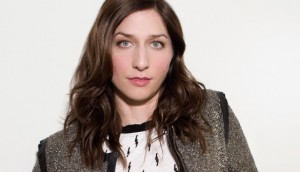 Cameras roll in Nova Scotia on Spinster
Penned by Jennifer Deyell and directed by Andrea Dorfman, the feature-length comedy is toplined by U.S. actress and comedian Chelsea Peretti.
Why proof of concept was crucial to Andrea Dorfman's Heartbeat
The cross-platform media play that helped the Halifax filmmaker (pictured) get her third feature made and into TIFF.
Andrea Dorfman and Tanya Davis reteam for Heartbeat
The duo earlier completed the YouTube video How to be Alone, with Dorfman directing and animating and Davis providing the music and lyrics.